Recent Posts
71
« Last post by Randy S on October 24, 2017, 03:10:09 PM »
3/8" standard acrylic will work fine.

Randy S.

72
« Last post by xiaobao on October 24, 2017, 03:36:58 AM »
Thanks Randy. I am going to try the solution. I measured my exiting window and the wall and I found I can get about 9cm gap between the second glazing and window.

1. May I know what kind of acrylic sheets do I need to reduce the low frequency noise?
2. Do I need special acrylic sheets? Do you have any recommendation?

Thanks a lot
73
« Last post by Randy S on October 23, 2017, 11:16:05 PM »
74
« Last post by xiaobao on October 23, 2017, 09:16:20 PM »
Hi, I had a house that is 500 feet far from a busy highway. Out of the house, we can always hear noise. With current two panel window, the inside seems to be quite (Around 30-35db), but if listening carefully, can still hear small noise and it is quite annoying, the noise gets louder in the morning ( I guess because of the busy traffic). By reading the post in this forum, I think the noise may be low frequency noise.

I am not sure if sound proofing the window can help? and how to identify it is window or wall problem? if I touch my ear to the wall, I can hear some sound ( like wind), window is louder.

If I want to sound proof the window, what is the better option? Thank you very much.

75
« Last post by Randy S on October 17, 2017, 04:04:18 PM »
Ed,
If your using clips and channel why do you need the cold roll?
We use these clips and 20 gauge 7/8" hat channel
http://www.soundproofing.org/sales/ssp.htm
Double layer of regular 5/8" drywall with green glue is going to work better then quiet rock 510 or ez snap.
Randy S.
76
« Last post by MikeTw on October 15, 2017, 09:40:34 PM »
Ok.

I've been doing as much reading as I can find about sound issues. I am trying to decrease low frequency rumbling from truck/buses/motorcycles from busy road near by.

I am going with mass as the key. I am working from the outside of the house (pull off siding and make improvements). Dense pack cellulose is in the 2x4 walls.

I need some advice though:


1. Will adding 2 layers of cement board staggered with green glue on top of the plywood help for the Low frequency noice? Green glue overkill?

2. Do I need to seal the cement board with something? I read it is porous and sound can leak through it. What do I seal it with?

3. I read that decoupling can actually worsen the low frequency noise as the air space can resonate at lower frequencies - Skip and go with a single structure?

4. Any point with MLV since it would be attached to the plywood and not the studs?

5. How much will reducing window size help (thinking of decreasing from 6'x10' to 4'x10')


I know doors and windows are still the weak spots, just doing what I can.

Thanks for any responses.


77
« Last post by kevinr on October 15, 2017, 09:05:18 PM »
This post is interesting to me for both reasons.

First, I have an angled dormer-style window with a roller blind, and when I put a secondary acrylic pane up will block the blind chain. I'm hoping to hear some more options on a fix for this. I thought a couple of small holes also, but figured the airtightness would be compromised.

And second - the forum's verification barrier has also has been driving me crazy, and I'm pleased to know I'm not the only one. I'm only getting a 1 out of 4 attempts to log in, and I still haven't figured out one of the questions, "stopping annoying noise means?". Hint: It's NOT the obvious 'sound proof'!!!!

Why not just the CAPTCHA - do we really need a 3-stage checkpoint when we've been authorised with a registered signup?

I mention this not as a complaint, but as a way to make this fine forum more user-friendly.
78
« Last post by Randy S on October 12, 2017, 06:22:52 PM »
Putting a hole in the acrylic would greatly negate the value of noise reduction.

We absolutely do not recommend any blinds or window covering in the air gap between the window and the acrylic.
The heat build up will warp the blinds.

Randy S.

79
« Last post by tcrimsonk on October 12, 2017, 03:31:46 AM »
After lots of reading, I'm pretty well sold on doing magnetseals on my bedroom windows. (And the rest of the house if those work out.) I'm also thinking of doing blackout blinds in the bedroom, but would like to be able to open and close them.
The best blackout solution includes C channels on the sides that the blinds slide inside of. Here's an example: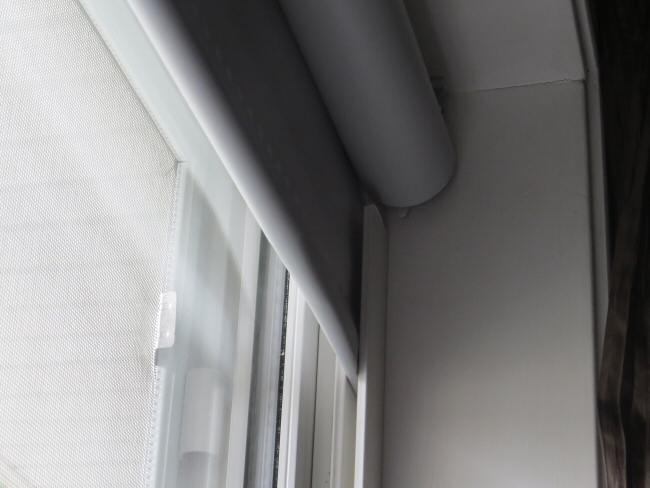 Ideally, I'd just use steel C channels, and then the magnetseal can stick right to them. Otherwise I'd need to add C channels for the blinds, and L brackets for the panels.
This gets me to my question. I'd like to be able to open the blinds without taking down the acrylic. Has anybody figured out a way to pass the chain/cord for raising and lowering blinds through the magnetseal panel? That would let me maximize my air gap, only use one channel/bracket for both problems, and still be able to open the blinds.
I've also considered motorized blinds, but those would add a few hundred dollars to the project.
Thanks.
P.S. The verification steps really are a pain. This keeps rejecting me. Is the image verification case sensitive? If the answer is a number, am I supposed to put the digits, or write out the number? Is the question/answer case sensitive?
80
« Last post by Nufc23 on October 11, 2017, 10:10:35 PM »
Ok experts here's my situation
The condo I own has a lot of noise transfer to the condo above.
My plan is to:
Rip down existing drywall
Install Roxul Safe n Sound
Install side mounted isolation clips like these
(
https://csrbuilding.ca/product/resilient-sound-isolation-clip-1-%C2%BD-cold-rolled-channel-rsic-1-5crc/
)
Install regular hat channel
Install one layer of quiet rock
My question(s) is/are:
1) Is this the best way to achieve maximum quieting of my neighbor?
2) is regular channel (hat) ok being I'm using the whisper clips?
3) can I use regular drywall wall or should it be quiet Rock?
4) If I use regular drywall is double layer with green glue between them the same as one layer of quiet rock?
Any other insight would be appreciated
Ed